What to Check After a Storm Hits Your Home
4/29/2022 (Permalink)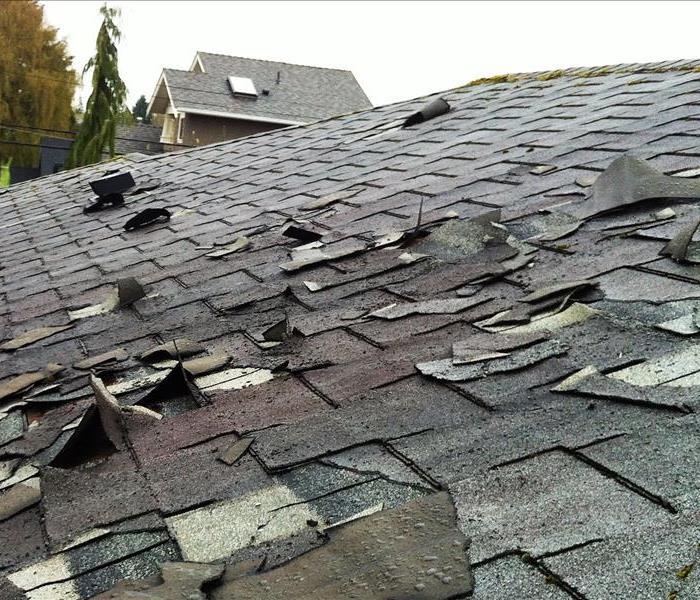 Debris On the Roof
No matter how big or small the debris is it's important to make sure to check the roof for any larger problems that could have occurred during the storm.
A damaged roof can cause major problems even if the spot or spots are tiny, water may have leaked in during the storm without you knowing and if left unattended it will only cause more water damage in the future.
If you are able to access the roof safely it's important to clean any debris and inspect any damages.
Inspect Your Gutters
After a heavy storm, your gutters may have come loose. Having a loose or blocked gutter is a sign that your roof might not have dried correctly leaving water pools that weaken the structure of the roof and cause water damage issues. It's necessary to check your gutters immediately after a storm to prevent any more problems in the future.
Assess Water Patches on Walls
Heavy rain can cause water damage as water goes into the small cracks in the walls leading to the exterior and interior walls being affected.
Make sure to check your walls about every day for a week to ensure that the damp patches aren't still hanging out on your walls after the storm has passed completely.
Check the Windows
When there is shattered glass and dents from hail and wind damage we can easily identify what happened. On the other hand, the effects of water damage can be easily missed by the untrained eye. Untouched water and leaks can lead to mold and will affect your home's foundation and structure. Although it won't seem as bad as dents and cracks it's just as important to look for moisture buildup and fog in the glass to prevent any problems you might have to face in the future.
Have questions? Call SERVPRO of Northridge (818) 993-9339