Safety Tips for Every Homeowner
4/15/2022 (Permalink)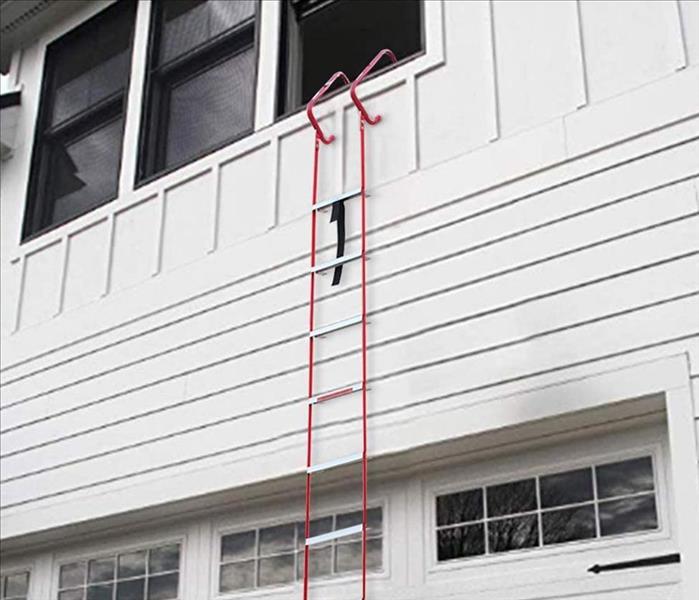 Smoke Alarm
Smoke Alarms are critical for the early detection of a fire in your home and could mean the difference between a life and death situation. Fires can occur in a variety of ways and in any room of your home. But no matter where or how, having a smoke alarm is the first key step toward your family's safety. Every home should have or already have these alarms throughout the house so if your property is missing these make sure to install them in.
Fire Extinguisher
Most of the time a fire in a home starts to rise in the kitchen so one fire extinguisher near that area would be the minimum, but having multiple ones throughout the home of different kinds would be the ideal option since extinguishers from various makers all work differently. A simple YouTube video on how to use the extinguisher that you have would be beneficial in the case a fire starts and you need to distinguish it quick.
Fire Escape ladder

A Fire Escape Ladder is essential to have if your home has two floors. Place a ladder where its easy to access, a good spot would be in each bedroom closet so in the event the hallway or exit gets cut off you'll be able to grab it and have a safer route right down your window. You'll need to gather your family and make sure everyone knows how to properly and safely use the ladder.
Sprinkler Systems
These little things are firefighters waiting to help out when you need them the most. When a fire ignites, the air directly above it heats rapidly. This hot air rises and spreads along the ceiling. When the air is hot enough and reaches a sprinkler head, it triggers a chain reaction and releasing water everywhere distinguishing any fire that it can. Along with the smoke alarms these should already be throughout your ceiling when you had purchased the house.
Have questions? Call SERVPRO of Northridge (818) 993-9339